Bulimba
Upcoming events at Bulimba
2013-07-02 - Paul Morris Segal's Raising Angels
More Info »»
General News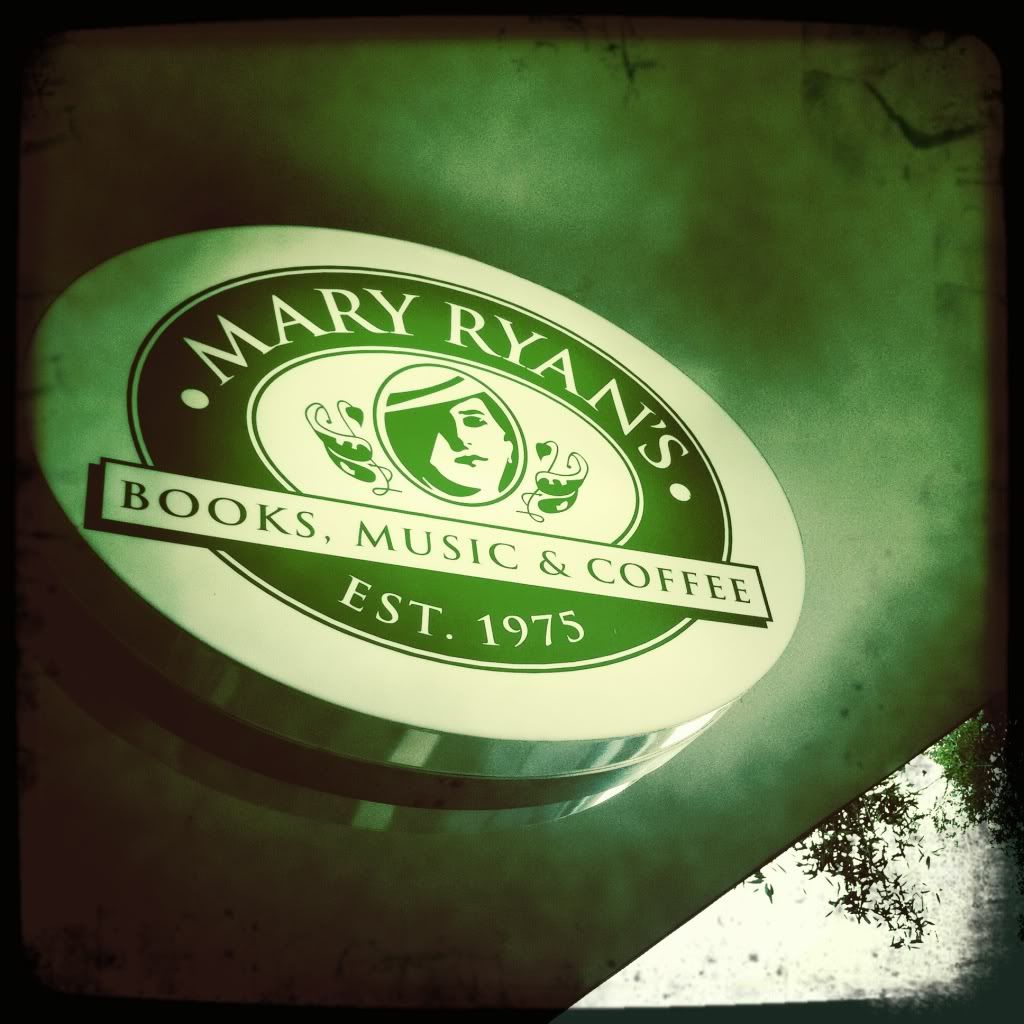 Welcome to Mary Ryan's Bulimba!

Winter is just around the corner, and we've got some great reads for you to enjoy snuggled up under your doona on a cold night!
Also, our cafe hours are still extended til later on Thursday, Friday, and Saturday nights! So we'll be there if you need a later coffee fix than usual... :-)
Don't forget us this Mothers' Day! - we've got lots of lovely gift ideas in-store, and the cafe is a great place to take Mum for morning tea or lunch on the day! Not sure what to get her? We also have gift cards!
Bookclub
At the moment there are spaces available in our new bookclub, which is held on the First Friday of the Month. The bookclub is free to attend and our café stays open for the beginning of the meeting in case you feel like coffee or cake. Our one specific condition in running the bookclub is that each member purchases the book from us, but in return, we offer a 10% discount on the bookclub book and any other books you buy at the meetings.
For more information, email us at bulimba@maryryan.com.au.
Café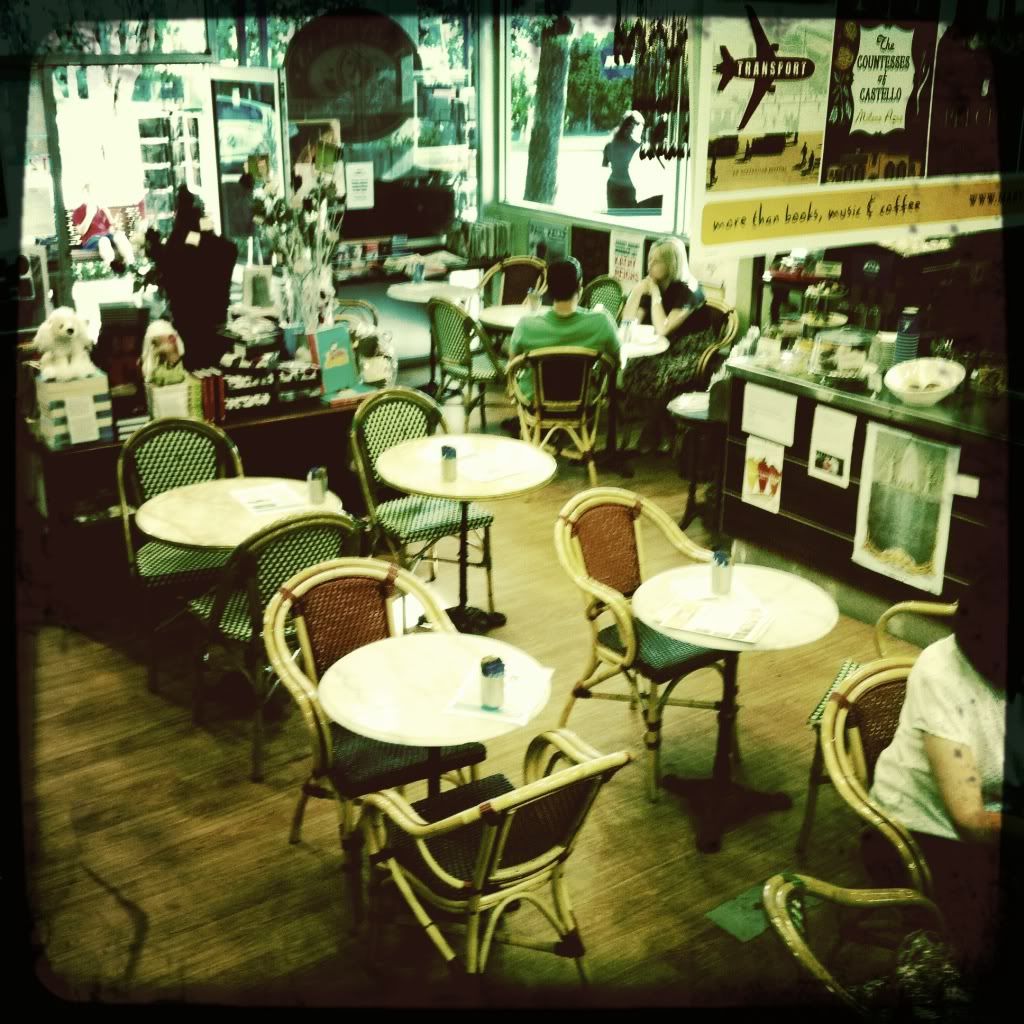 We have a new range of delicious cakes in the café this year, including a great selection of gluten free treats. Come down and try the yummy carrot cake or hummingbird cake, a decadent chocolate confection, or a tangy cheesecake!
What We Love!
Our new Alchemy Hot Chocolate syrups. There's so many delicious flavours to choose from, and they are great in any milky drink, not just Hot Chocs! Try the CHilly and Spice in a pot of Chai tea, or the Turkish Delight in your milkshake!
Location - Bulimba
Conveniently located less than five kilometres from the Brisbane CBD, leafy Bulimba is a popular riverside suburb and has undergone a transformation over the last 10 years. The Aboriginal name for Bulimba is 'Tugulawa', which means 'heart', and is probably a reference to the heart-shaped piece of land that forms the peninsula of Bulimba.
Whilst in Bulimba, take some time to take in the views from the Bulimba Ferry Terminal, at the end of Oxford Street, the boat ramp and pontoon at Colmslie Beach Reserve. If you enjoy architecture spend some time admiring the many renovated timber 'Queenslanders' throughout Bulimba and Norman Park.
Did you know that after World War I, Balmoral had a foxhunting club - but no foxes? Instead, hounds and horses pursued the trail of a salted fish dragged by a human runner.
This cosmopolitan area is populated predominantly with couples and families who are spoilt for choice for outdoor leisure spots. Enjoy a picnic at Bulimba Memorial Park or at Vic Lucas Park, also in close proximity is Hawthorne Park. For water lovers, Colmslie Reserve in Morningside offers boat access to the Brisbane River.
Bulimba offers regular bus services and there are CityCat ferry services available from the end of Oxford Street and Apollo Road, all ensuring residents can easily access the city and other major centres. Bulimba is only a few minutes drive to both the Gateway Motorway and the South-East Freeway making weekend trips to the Gold and Sunshine Coasts trouble-free. The closest railway stations are at Cannon Hill and Morningside.
Students are spoilt for choice with Bulimba Primary School, Lourdes Hill College, Balmoral High School, and Cannon Hill Anglican College amongst the options. University students are also within 15 minutes of the Griffith University Campus at Morningside and a short ferry or bus ride from the QUT Gardens Point campus.
For public transport information about getting to the store please visit the Translink website at http://www.transinfo.qld.gov.au/
Map data �2009 MapData Sciences Pty Ltd, PSMA -
Mary Ryan's - Bulimba

190A Oxford St, Bulimba
QLD AUSTRALIA 4171
ph: +617 3399 7575
email: bulimba@maryryan.com.au

Opening hours:
Monday to Wednesday 8:00 to 6:00
Thursday 8:00 to 9:00
Friday & Saturday 8:00 to 9:30
Sunday 9:00 to 5:30

Public Holidays 9:00-5:00