Milton
Upcoming events at Milton
2015-12-03 - Singapore Salvation by Jennifer
More Info »»
Café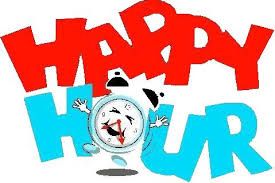 Happy Hour at Mary's Milton
Get great coffee at great prices!
3pm – 4pm weekdays
1pm – 2pm weekends
Our cosy café offers a range of delicous sweets and tasty Merlo coffee!
We also feature gorgeous home-style lunches made fresh here at the shop daily.
You can take advantage of our catering services to make lunchtime easy. We offer fresh sandwiches, cakes, biscuits, and drinks. Simply phone 3510 5000 to order from our friendly café staff.
Plus visit our café during Happy Hour between 3 — 4pm weekdays to receive any hot takeaway drink for just $2!
And don't forget to join our loyalty club if you're a regular visitor. After just nine coffees you'll get the next one on us!
Bookgroup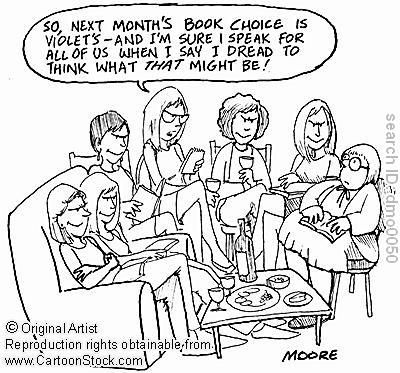 What better place to meet new people and socialise than at one of our bookgroups.
Our bookgroups meet:
Second Wednesday of each month at 10.30am
Second Thursday of each month at 11am
Last Thursday of each month at 10.30am
Last Thursday of each month at 1.30pm
Last Thursday of each month at 6.30pm
(Limited vacancies available for each group).
Not only is it FREE to join one of our bookgroups, you'll also receive the following benefits:
10% discount on books purchased on the day of the meeting
$5.00 Coffee & Cake special
Discount on selected Mary's events
Inside information on new releases
Plus you'll read a fantastic range of books that you may never have come across and meet some great people!
To apply for a bookgroup spot, to register your interest in an evening session, or for more information, please contact our bookgroup facilitator on (07) 3510 5000.
Staff Suggestions
Our favourite picks, selected and read for you by our friendly staff:
Adult fiction:
The Great Zoo of China (Matthew Reilly) — highly recommended by Maddie B.
Eyrie (Tim Winton) — recommended by KL
Non-fiction:
The News (Alain de Botton) — recommended by KL
Crime:
Dissolution (C. J. Sansom) — recommended by bookgroup four
Gift book:
Melancholy and Bright: Quotes of Wisdom and Wonder (Kylie Johnson)
Children's:
WeirDo: The Weird Collection (Ahn Do)
Our book-loving staff are happy to find and recommend a great read for you! Plus our latest Good Book Guide features fantastic new releases across a range of genres.
Book Reviews
Personalised reviews are the best way to get a real sense of a book, so we've collected reviews from our readers and our staff members to help you choose the perfect book for you.
Staff Reviews
The Girl on the Train, by Paula Hawkins, Crime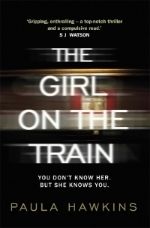 "When you're told that a book is the next Gone Girl you come to it with some pretty high expectations, but in this case the rumours are completely true. I bought my copy on Sunday afternoon and was two thirds of the way through by Monday morning. Hawkins keeps readers on the edge of their seat with every page and when I came to the climax of the book I was genuinely shocked at the twist she had in store for everyone. As an avid crime reader I know how rare it is to find a crime novel that is truly suspenseful these days, so I am letting everybody know they need to read The Girl on the Train!"
- review by Raffi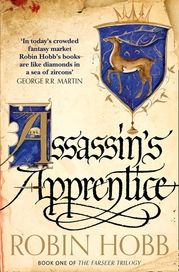 Assassin's Apprentice, by Robin Hobb, Fiction
"If you have not yet picked up a Robin Hobb book and been thoroughly amazed by her timeless fantasy classics, then you should. Robin Hobb is a favourite author in my family, her series combine complex plots with amusing and intricate characters. Assassin's Apprentice is the first book in the Farseer Trilogy, and is an excellent induction into the world of Robin Hobb, and a dazzling journey into her mind. If you enjoy Game of Thrones and Lord of the Rings, you'll love Hobb's classic series of novels. Enjoy your Christmas books!"
- review by Adelaide
Mary Ryan Club Card
Your very own Gold Club Card will give you access to10% off books all year round!*
Plus, we've gone that little bit further for our special extended family members and have included 10% off giftware, coffee, food, and even prized event tickets.
But that's not all, it gets better!
We thought we should do even more to show you how much we appreciate you, so we've included TWO 20% off shopping days a year! Plus the Good Book Guide mailed or emailed straight to you — so you don't have to wait with the crowds, and you can purchase those sought after books before anyone else... PLUS a chance to collect a complimentary ticket to a new release movie with each release of the Good Book Guide!
The Mary Ryan's Gold Club Card membership is tailored for our loyal customers — you are part of our family and this is our way of saying thank you for your support. For an annual fee of just $50 this special card gives members privileges at all of our Mary Ryan's stores — and they make the very best presents for the bookworms in your family!
This opportunity is restricted in numbers — we don't just offer this to everybody. So get in quick and start rewarding yourself with our Gold Club Card membership.
*No discount applies on CDs, DVDs, Post Office items, and already discounted items.
Location - Milton
Just six minutes from the city with the river right on its doorstep, Park Road, Milton is a hub of activity and has been a popular Brisbane dining spot for years.
For public transport information about getting to the store please visit the Translink website at http://www.transinfo.qld.gov.au/
Map data �2009 MapData Sciences Pty Ltd, PSMA -
Mary Ryan's - Milton

40 Park Rd, Milton
QLD AUSTRALIA 4064


ph: +617 3510 5000
fax: +617 3510 5050
email: milton@maryryan.com.au

Opening hours:

Mon - Wed 6am - 6pm

Thurs 6am - 8pm

Fri 6am - 6pm

Sat 6am - 4pm

Sun 7am - 4pm

Public Hols 7am - 4pm